Production Spotlight: The GMA Dove Awards
Published on: Tuesday, February 1, 2022 - 7:00am
Over the years, CTS has partnered with so many fantastic clients to produce amazing live events.
In this post, we'd like to highlight just one of those clients — one we've had the privilege of working with for the last eight years. You might recognize their event.
It's called the Dove Awards.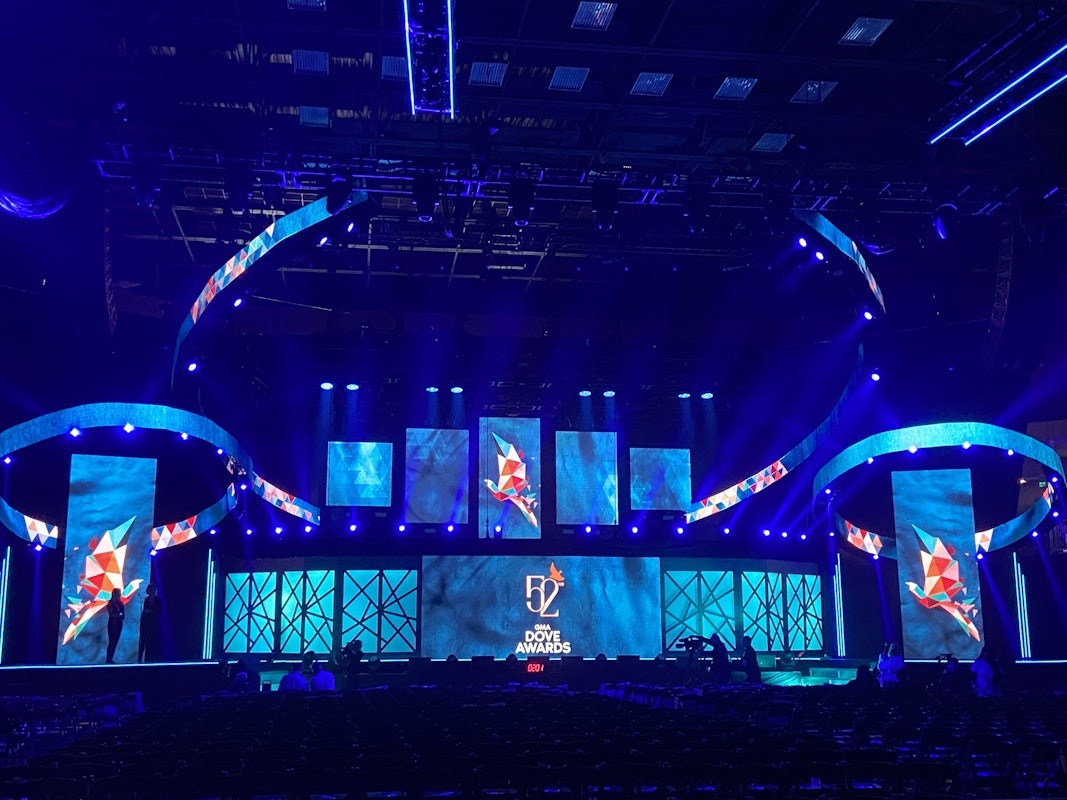 Classic Awards Show Seeking New Partner
For over 50 years, the Dove Awards has honored outstanding achievement and excellence in the Christian music industry. The event itself has taken place at Lipscomb University's Allen Arena in Nashville, Tennessee, since 2013 and features dozens of artists as both performers and presenters. It's taped before a live audience and also airs on TBN only a few days later.
Today, the Gospel Music Association (GMA) partners with Scott Moore and Go Live Productions as well as CTS to put on this phenomenal musical event.
But back when CTS first teamed up with the Dove Awards operation, the show was in trouble. In fact, it was possible the Dove Awards wouldn't be able to continue, which no one in the industry wanted to see. We were eager to help, however, and looked forward to working among like-minded peers. We wanted to see the Awards be the absolute best show it could be.
Challenging Logistics and Time Constraints
Like any event, the Dove Awards came with its own set of unique challenges.
For example, the Awards has a live audience and live performances, but the show also needs to translate well to television. Starting and stopping every artist over the course of five hours wouldn't provide a good experience for the people who come excited to see the performances.
So we needed to shoot everything as close to live as possible for the sake of the audience. And that would also need to feel like a live, high-quality experience to the viewers watching the broadcast from home.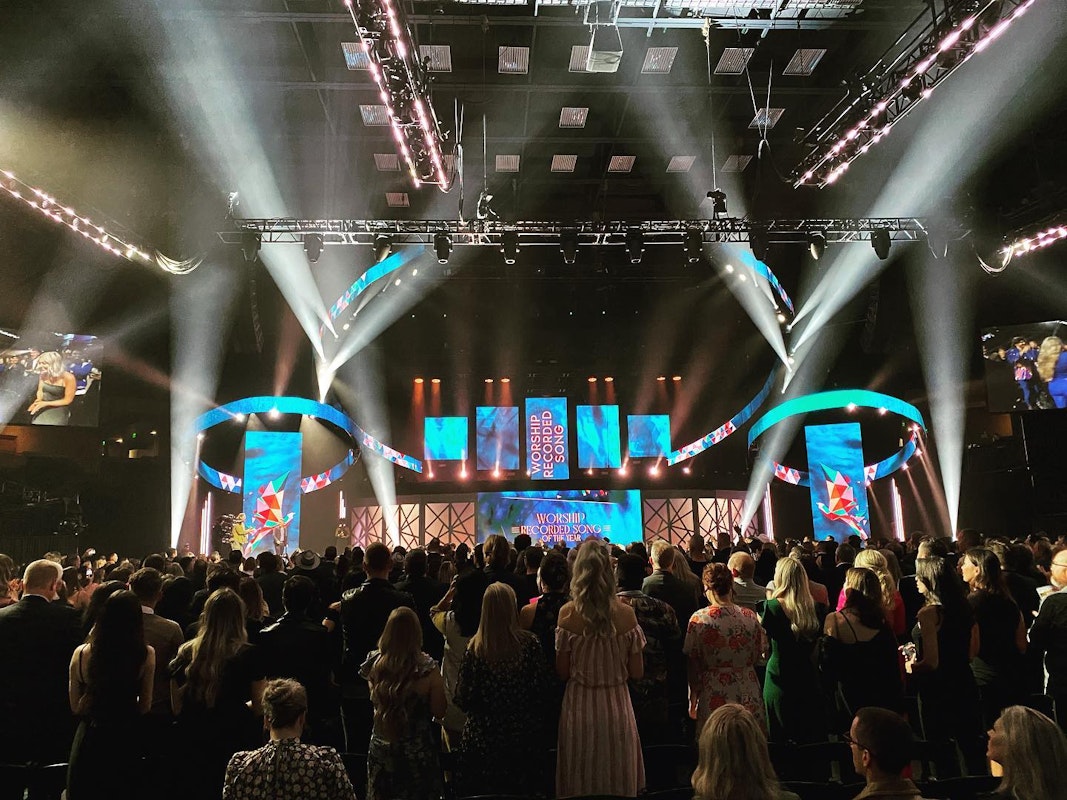 The Dove Awards also has a very limited timeline in which to rehearse and work based around the artists' availability and touring schedules. Many awards shows have a bit more buffer time ahead of going live. They rehearse for several weeks before they have to put on a fully operational show in front of cameras and a live audience.
The Dove Awards has four days total for load-in, rehearsal and event.
So when we started work, it was load-in on Saturday, tech on Sunday, rehearse on Monday, and show on Tuesday. That meant just enough time for one run-through.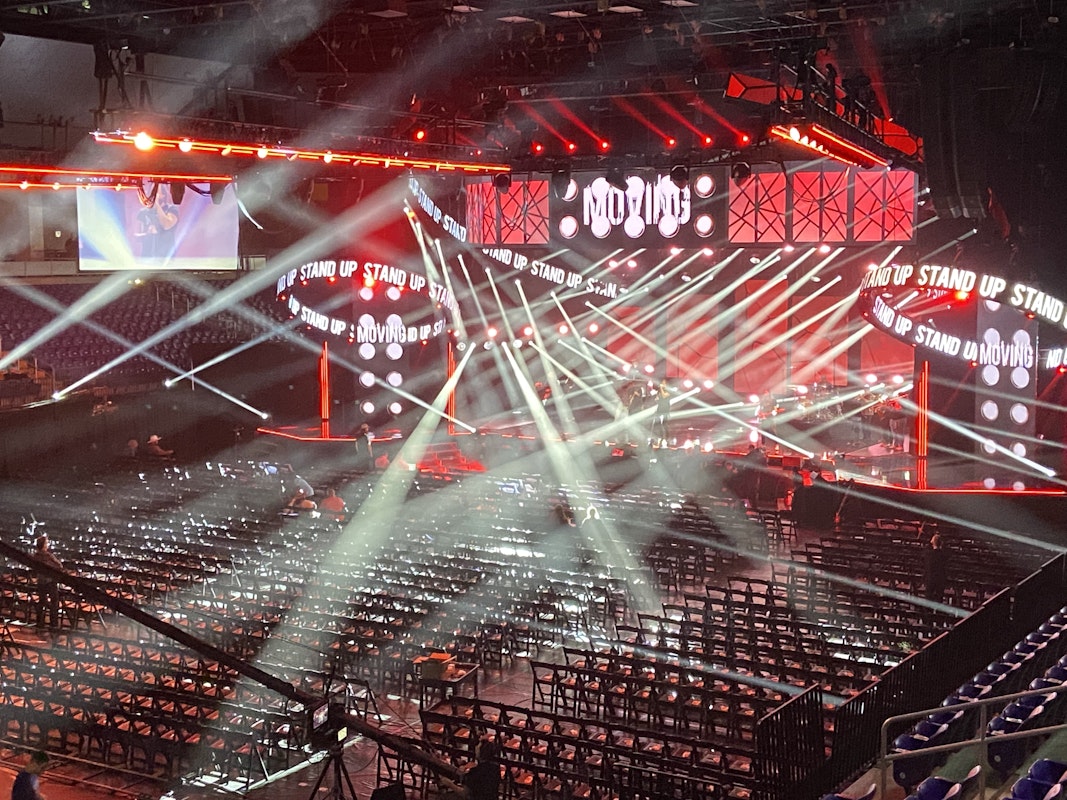 The thing was, we were committed. We wanted this event to be its best. So we buckled down, strapped in, and threw everything we had into that awards show. And it paid off.
Working Hard To Over-Deliver
Today, we've taken the Dove Awards to a whole new level.
The constraints largely remain the same, but we work hard to over-deliver for the GMA and Go Live. Though we can't be on-site, we plan and prepare for weeks ahead of time and assemble a top-notch team of all-stars to go in every year.
They make sure to get the music the artists are going to perform ahead of time so they can learn the songs before rehearsals start. They do the prep work to ensure they hit timelines (including 4-minute set changes) and meet band expectations.
All of that early prep means that when we get into the arena, we have everything ready to drop into place as efficiently as possible. No one is wondering what they should do next or missing crucial components. This is the only way we could carry out such a massive event in such a short time.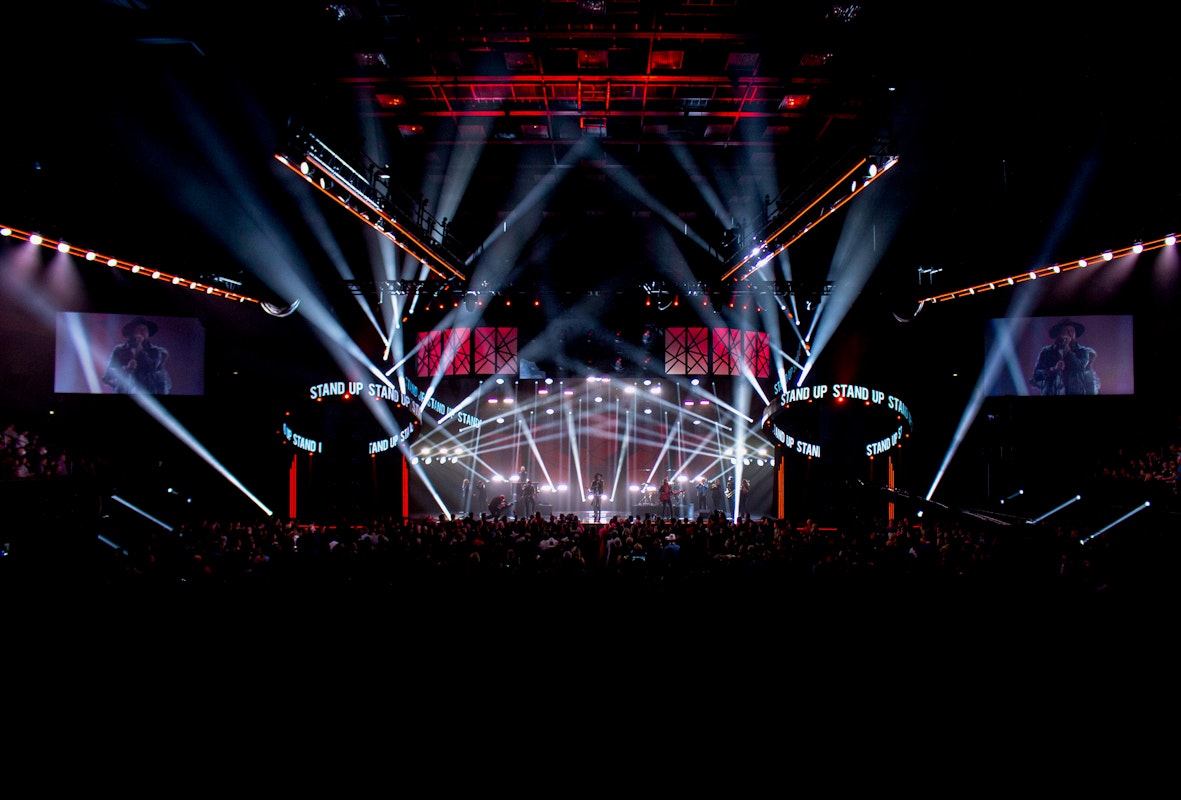 We also have to give credit where credit is due. We have a fantastic relationship with Scott Moore at Go Live Productions. Scott's clear communication and detailed planning always ensure we have everything we need on the front end. Without him, there wouldn't be the Dove Awards that we've come to know today.
For example, Scott sets deadlines for video and audio submissions weeks in advance, along with format requirements and any other necessary information. He holds everyone to those deadlines to ensure that the event is well tested and successful on show day.
With such a constricted timeline, the Dove Awards is a high-pressure and high-impact undertaking. But we still come out of the production at the end of every year energized and excited to work together again.
Positive Experiences Now and Moving Into the Future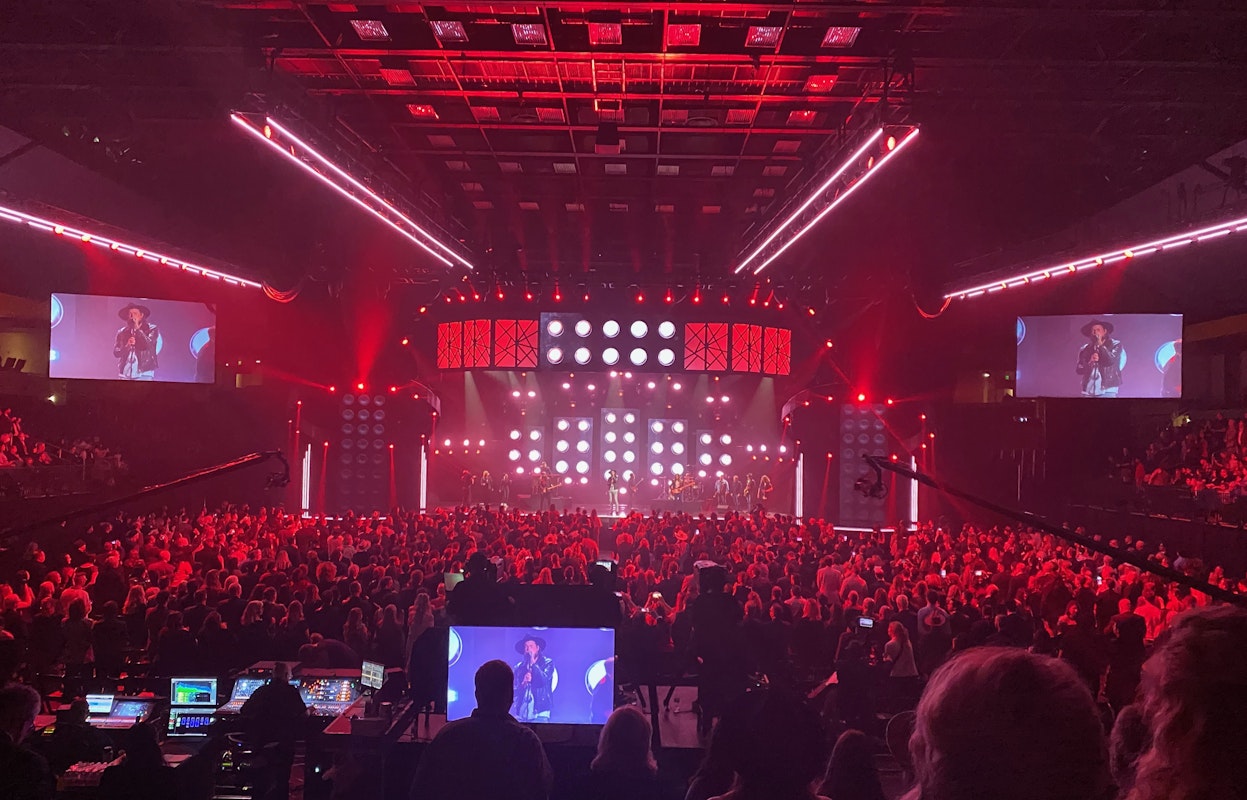 As a result of our hard work and Scott's guidance, the Dove Awards has flourished, with increasingly successful and consistently inspiring productions.
Every year our team goes above and beyond to ensure that the show is a success and that we exceed the expectations of GMA and Go Live. Additionally — and just as importantly — we make sure that every performer, live audience member, and television viewer has a phenomenal experience.
Today the Dove Awards has become so much stronger than the show of eight years ago. They continue to choose to work with us, and we continue to be loyal to them.
An event of this magnitude is a serious undertaking, and we at CTS are honored to be a part of making it happen. We look forward to many more years of partnership on this invigorating and dynamic celebration of Christian music.